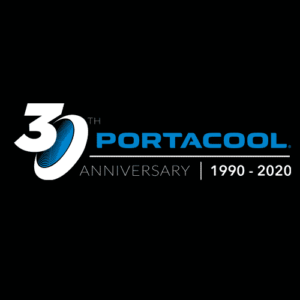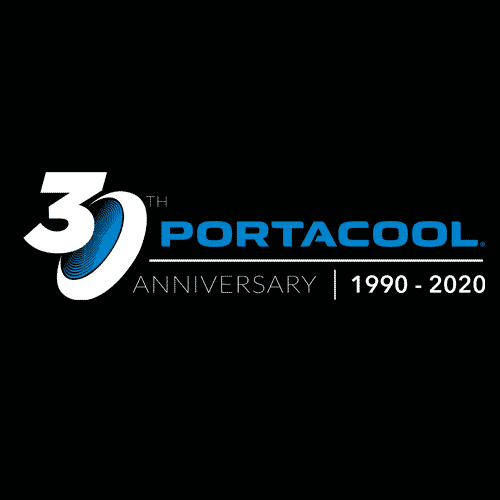 Portacool 30th Anniversary Spotlight – James Miles
Founded in 1990, Portacool is celebrating its 30th Anniversary this year. To give you a view into what makes the leader in evaporative cooling tick, we're spotlighting long-time employees and a few that have made a big impact in a short time to share their memories, experiences and perspectives during their time with the company.
Name: James Miles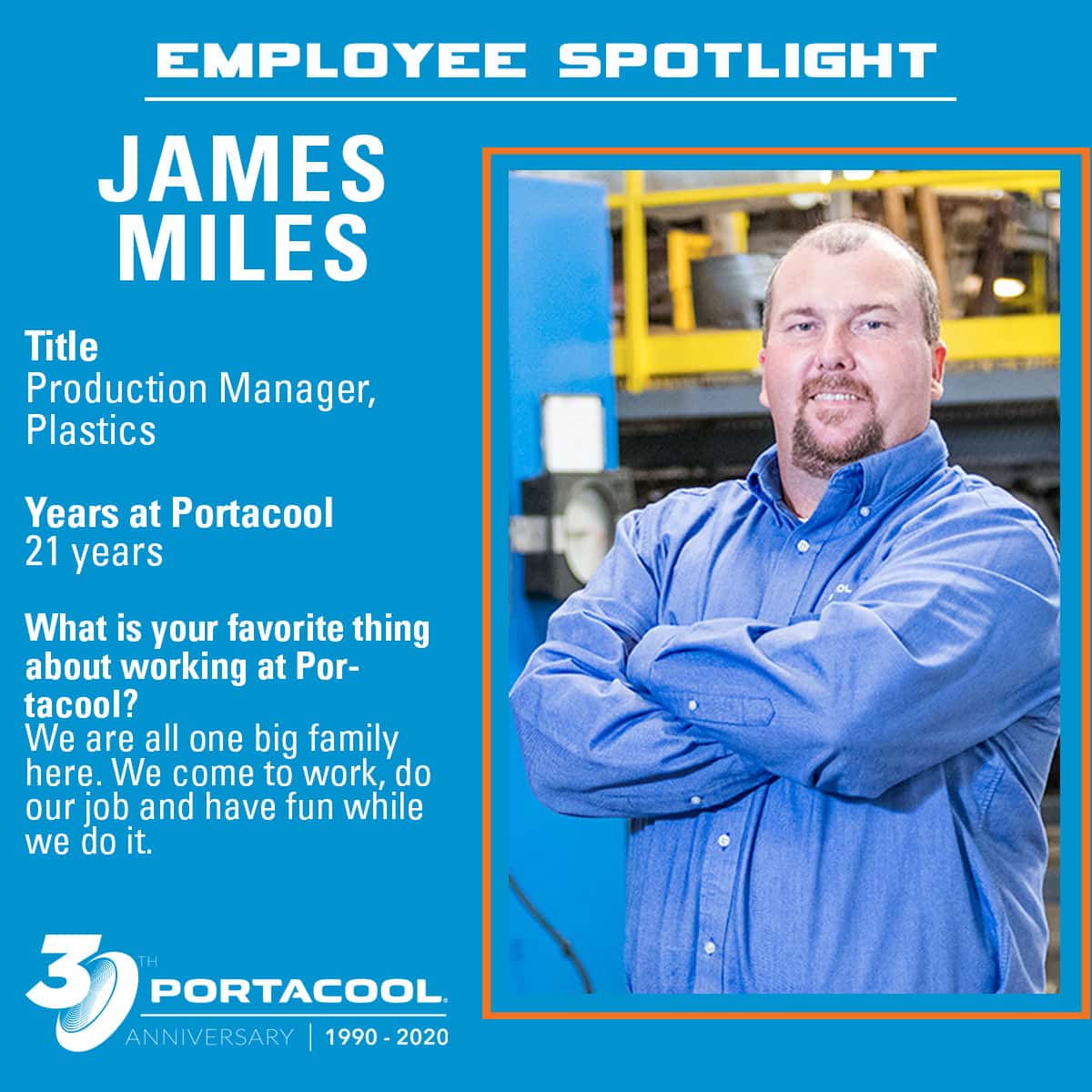 Role: Production Manager, Plastics
Years at Portacool: 21 years
What was Portacool like when you first started?
Portacool was a small, but growing company. All Production, Assembly and warehousing was in one building.
How has Portacool changed and grown over your time at the company?
From the day I started, Portacool has been constantly growing. There were only two roto-mold machines when I started. My first project was to fabricate the work platform and hoist system for roto-mold machine 3, now we have five machines. We have grown from one media production line to six, soon to be seven I believe. Assembly went from one production line to four lines. We outgrew one building, so we added another 100K square feet and have nearly outgrown it. The company has seen phenomenal growth in the time that I have been here, and I am proud to have been a part of it.
What is your favorite thing about working at Portacool?
We are all one big family here. We come to work, do our job and have fun while we do it.