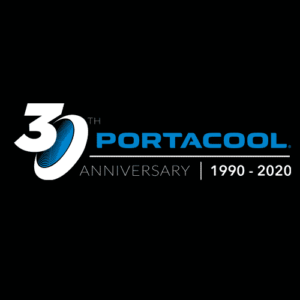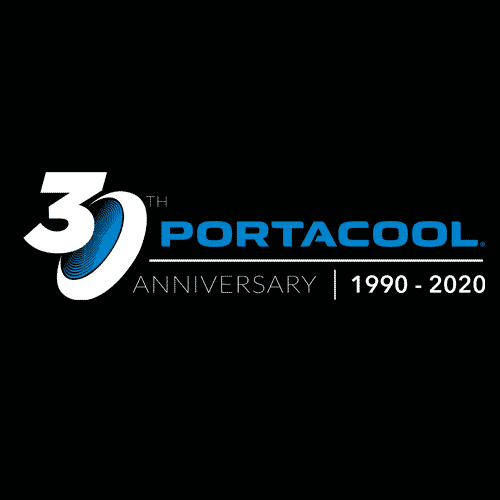 Portacool 30th Anniversary Spotlight – Michelle Bauer
Founded in 1990, Portacool is celebrating its 30th Anniversary this year. To give you a view into what makes the leader in evaporative cooling tick, we're spotlighting long-time employees to share their memories, experiences and perspectives during their time with the company.
Name: Michelle Bauer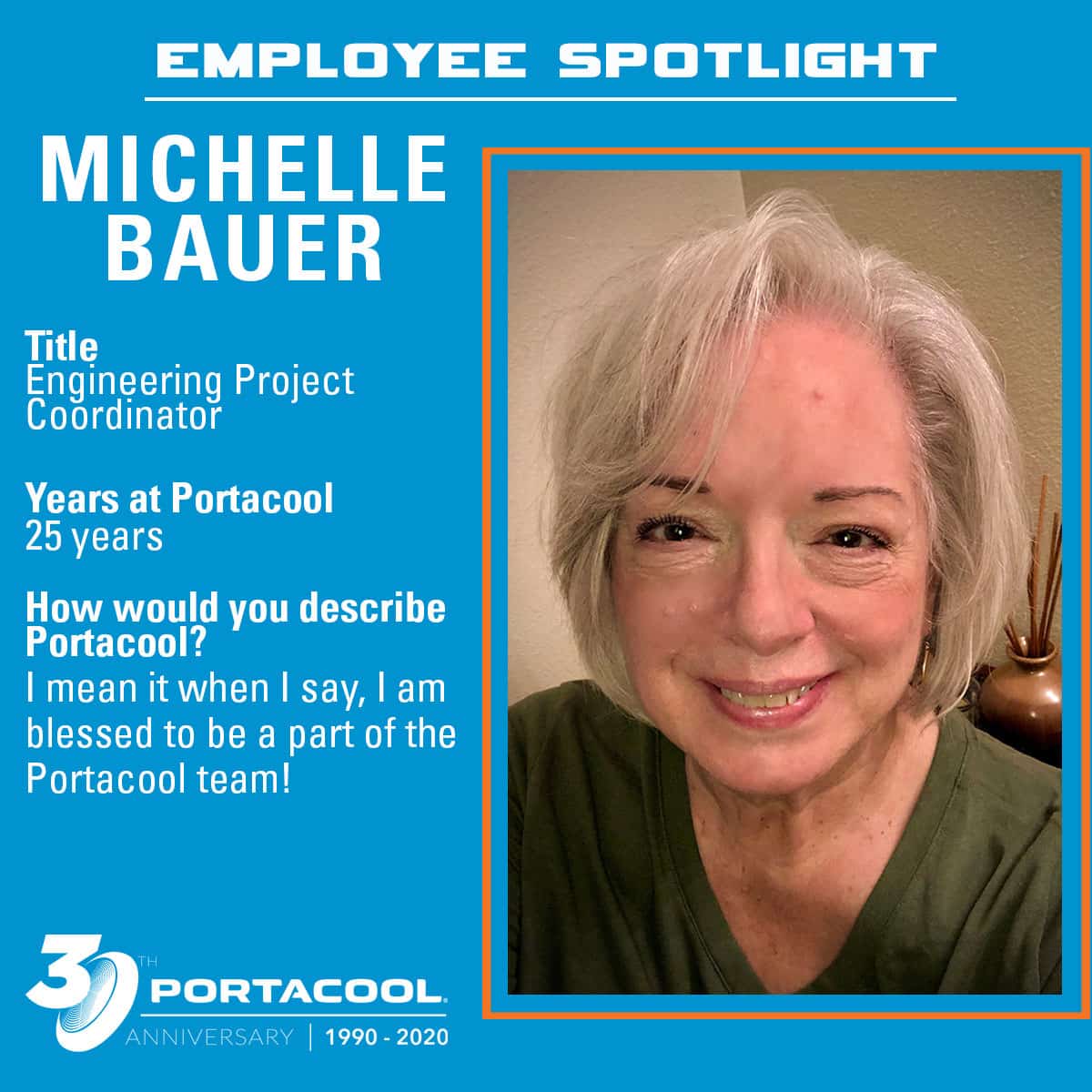 Role: Engineering Projects Coordinator
Years at Portacool: 25 years
What does your day at Portacool entail? 
Every day is a different day in Engineering and the one thing I love about my job is the variety! My day entails project coordination and communication, maintenance (spreadsheets/records, bills of materials, part number set up), procurement (R&D components) and more. Since I have worked in several other departments before transferring to Engineering, I have the opportunity from time to time to help another department or problem-solve – and that is especially satisfying for me!
What was Portacool like when you first started?
I started working for Portacool in the Accounts Payable department when it was still part of General Shelters. My "desk" was a counter built against the back wall in an office. I believe Ben Wulf (now CEO) was still in high school! I was impressed with the friendliness of my new coworkers – we really enjoyed working together. One memory that comes to mind is the summer we were having unseasonably wet and cool weather. Portacool evaporative coolers just weren't selling like they normally would. So, we gathered everyone out onto the front parking lot – I brought my guitar – and we sang "You Are My Sunshine." Then CEO Fred Wulf even joined us! I can't say for sure that our actions had any bearing on our sales that summer, but the team has always joined together to stay positive and push forward.
How would you describe Portacool?
Portacool is a GOOD company to be a part of! I believe we really have grown as a team that works together to service our customers and manufacture an outstanding product. I mean it when I say I am blessed to be a part of Portacool!