Portacool – Committed to Growth and Innovation
As we have celebrated our 30th anniversary this year, it is important to note that our team has worked hard over the last three decades to earn the title, "Leader in Evaporative Cooling Technology." Though 2020 was a year full of unique challenges, it has not diminished Portacool's unwavering commitment to growth and innovation.
Portacool is excited to share that we have bolstered our Production Engineering and Product Development (R&D) teams with the addition of five new positions. These key team members will serve pivotal roles in reinforcing the company's passionate dedication to growth and leadership in the cooling technology category.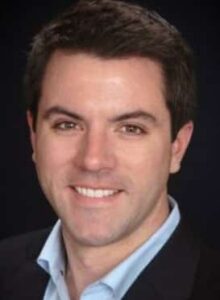 John Mays – Director of Product Management & Product Development
John Mays joined the Portacool team in July 2020 as Director of Product Management & Product Development. In this role, John is responsible for supporting Portacool expansion and innovation by spearheading market research, insights, product strategy, product management and new product development. He brings immense cross-functional experience to this position ranging from engineering and manufacturing to supply chain, packaging, sourcing, marketing, product development and management.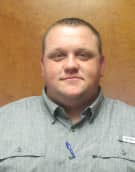 Josh Sanford – Mechanical Engineer
Josh Sanford joined the Portacool team in September 2020 as a Mechanical Engineer. He is leading the Production Engineering team with a focus on production throughput, defect reduction, quality improvement and process improvement. Additionally, he will support the development and launch of new products for the Portacool portfolio and Kuul evaporative media.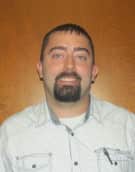 Brandon Thompson – Chemist
Brandon Thompson joined the Portacool team in September 2020 as a Chemist. In this role, Brandon supports new product development from concept to commercialization. Brandon will rely on his technical analysis expertise gained from analyzing multiple properties of resin while conducting trials of new innovative products at his previous role with a multimillion-dollar company.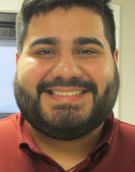 Josue Galaviz – Production Engineer
Josue Galaviz joined the Portacool team in October 2020 as a Production Engineer. Josue works alongside the production team to improve processes, develop quality initiatives, and improve efficiency.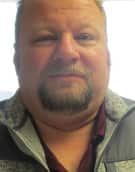 Martin Hutchison – Manager, Quality Assurance
Martin Hutchison joined the Portacool team in November 2020 as Manager of Quality Assurance. Martin is responsible for the design and implementation of QMS policies and procedures to ensure that Portacool quality standards are met during production, shipping and receiving. Martin will administer quality control policies that continuously improve product quality, improve efficiency, and enhance customer satisfaction.
In closing:
As Portacool continues to grow, both as a company and as a global brand, our focus remains the same – world-class customer service and dedication to excellence, innovation and continually earning the prestigious title of "Leader in Evaporative Cooling Technology."