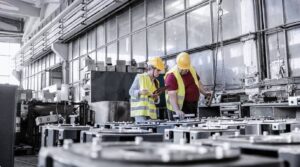 What Is the Most Sustainable Cooling Solution for My Industrial Business?
Industrial businesses rely on high levels of performance from their employees to ensure the job gets done quickly and accurately. However, scorching summer temperatures around the country cause many industrial facilities to become unbearably hot. These excessive ambient temperatures in your work environment can have a devastating impact on employee safety, efficiency and motivation. This not only increases the risk of serious injury and heat-related illness, but it can result in large drops in productivity that can be damaging to your bottom line.
Maintaining cool, comfortable temperatures in your industrial warehouse or manufacturing facility becomes critical for protecting the safety of your employees and avoiding lost profits that occur when working conditions become excessively hot. While adequate cooling is an essential business expense, not all cooling solutions are equal. When evaluating your options, it's important to assess the environmental sustainability of each cooling solution along with factors such as cost and performance. Sustainable cooling solutions are not only better for the environment, but they will also keep your energy costs down – a true win-win!
Why Is Choosing a Sustainable Cooling Solution Important?
Climate change has been wreaking havoc on the planet for years, and we are reaching a critical moment where action must be taken in order to minimize the damage it is causing. Whenever possible, environmentally conscious solutions should be leveraged to help safeguard our planet.
Traditional cooling solutions, such as air conditioners, are highly destructive to the environment. They account for roughly 10% of all global greenhouse gas emissions. As a frame of reference, this is over twice the emissions produced by maritime and aviation combined.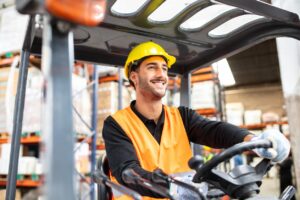 Conventional cooling systems are a significant cause of climate change. There are several reasons why:
They are large energy consumers, and a great deal of this energy is still being supplied by fossil fuels
The chemical refrigerants used in these cooling systems have a significant impact on global warming
Our continued use of traditional cooling solutions is perpetuating a vicious cycle. These systems are resulting in increasingly hot temperatures with each passing year. This, in turn, increases the need for effective cooling, causing more of these systems to be used. With additional conventional cooling systems in use, greenhouse gas emissions are increasing, and this is fueling even hotter temperatures which make the need for cooling even greater. This never-ending cycle continues to elevate the levels of damage we're causing to the environment.
Due to the spike in yearly summer heat waves, the urbanization of society, and population growth, emissions from traditional cooling systems are expected to double by 2030 and triple by 2100. Therefore, it's crucial that we start taking steps to reduce our reliance on these systems. Since cooling is still a critical need, the only way to reduce this reliance is to start adopting more environmentally sustainable cooling solutions.
Evaporative Coolers Are the Most Effective Sustainable Cooling Solution
Installing air conditioning at your industrial facility will perpetuate this cycle of damage to the environment, and it is extremely expensive due to the size of industrial spaces. Evaporative coolers provide a much more sustainable, cost-effective solution that will keep your employees safe, your business profitable and limit the damage to our planet.
Industrial evaporative coolers utilize an eco-friendly process to cool your facility. No chemicals or refrigerants are used. Instead, water and hot outside air are used to trigger an evaporation process which can cool the air by as much as 30°F. With vastly fewer components to power, industrial evaporative coolers use significantly less energy than air conditioners. For these reasons, evaporative coolers provide you with the most effective and environmentally sustainable cooling solution for your industrial facility. In addition, the reduction in energy consumption will significantly lower your power bills, providing important cost-saving benefits to your business.
Keep Your Industrial Space Cool with a Portacool
If you need a sustainable cooling solution for your industrial facility, Portacool is the smart choice. Our standards for quality have made us the industry leader in evaporative cooling technology since 1990, and our exceptional customer service matches the reputation of our products. We have distributors in all 50 states and throughout 56 countries worldwide, making it easy to find the Portacool you need for your industrial space.
All Portacool evaporative coolers are made right here in the USA at our Center, Texas manufacturing facility. We also have the only evaporative media made in the USA. Our media is produced by our subsidiary company, Kuul, ensuring it meets the exact specifications of your Portacool and will deliver optimal cooling performance.
We recognize that all industrial facilities are unique. Our team will work with you to identify the right solution to address your cooling needs. When you choose Portacool, you'll have peace of mind that your industrial space will remain cool and comfortable for your employees while minimizing the impact on our environment.
Visit a local retailer or contact us directly for large bulk orders.